Weather Reduction
Posted by

fairyfarmgirl
on June 7, 2011 - 6:38am
Posted by

fairyfarmgirl
on March 17, 2010 - 7:26am
Intend with me and many others as we work togethere to calm the waters.  Intend as you are able at Noon, 3pm, 6pm, 9pm and Midnight or throughout the day!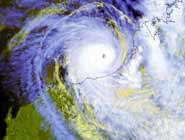 The Gathering Spot is a PEERS empowerment website
"Dedicated to the greatest good of all who share our beautiful world"