Posted by

fairyfarmgirl
on September 15, 2009 - 8:19am
Good Greetings fellow Travelers:
I recieved this from a lightworker on another site... It is just so beautiful!  So I am sharing it with you all--
Aurora Borealis is an 'Electro-Magnetic" phenomenon,occuring in the skies of  north pole, during the months of winter when nights are for months, as in northern Norway, Sweden and Russia......Average Temp is  -40 celcius.

Notice the temperature!!!!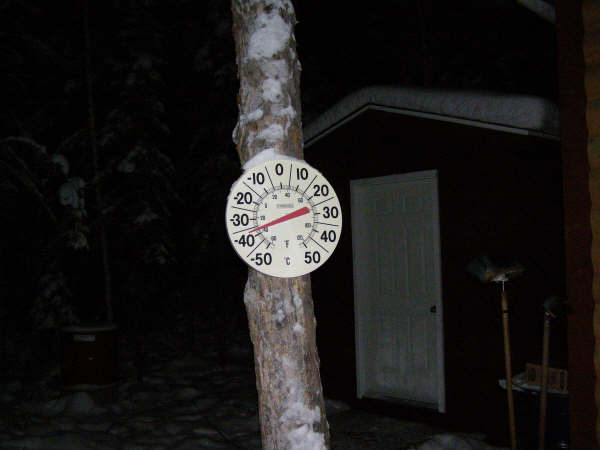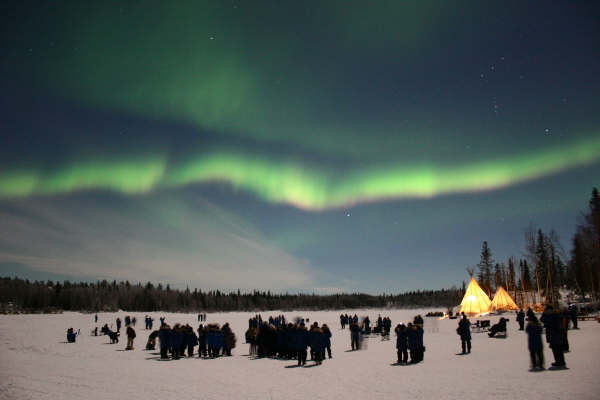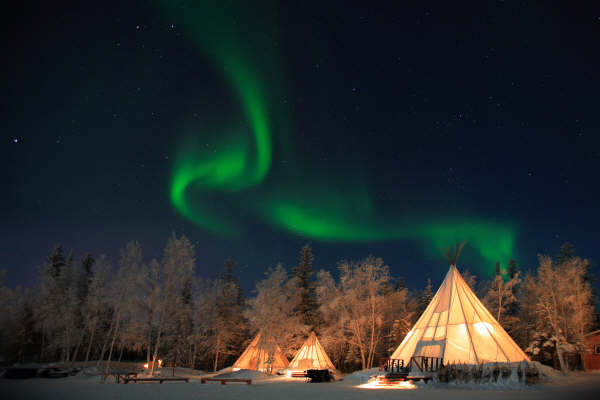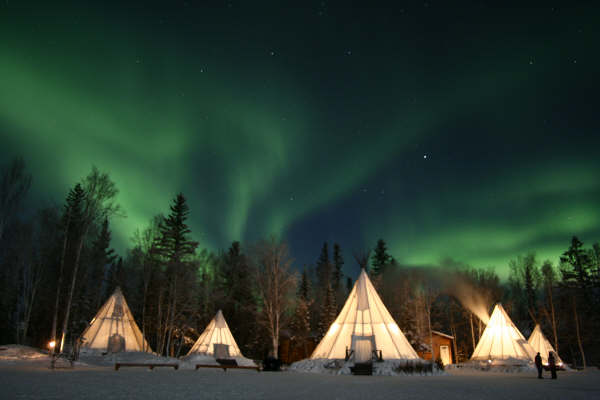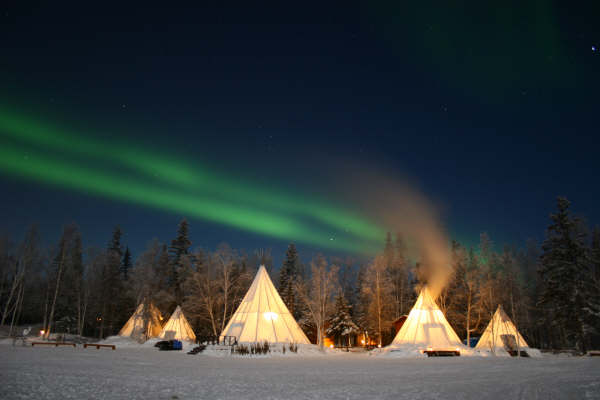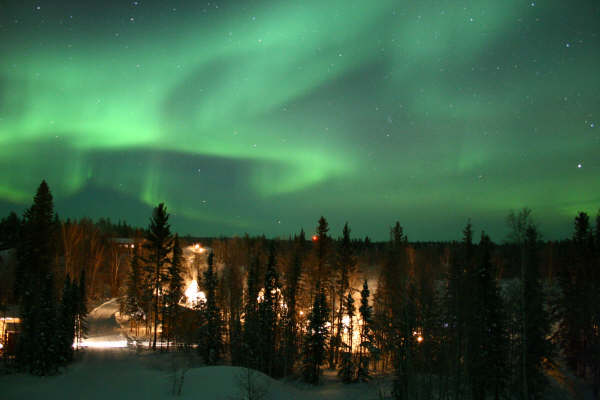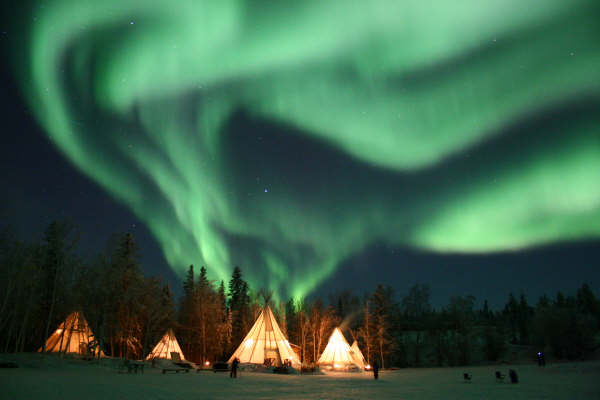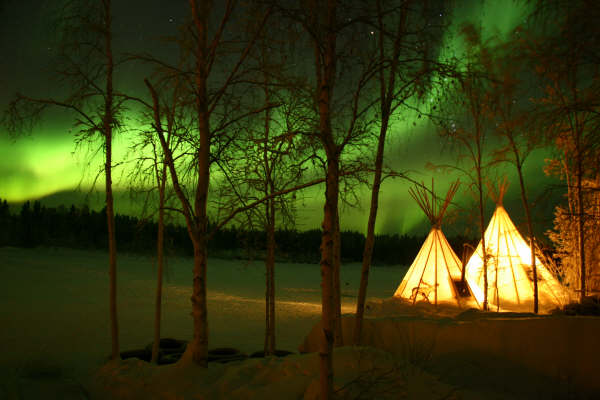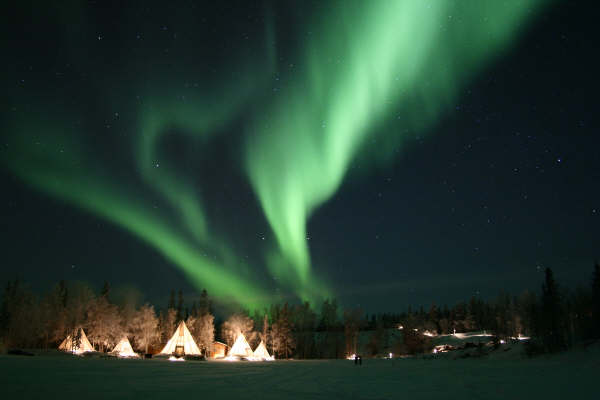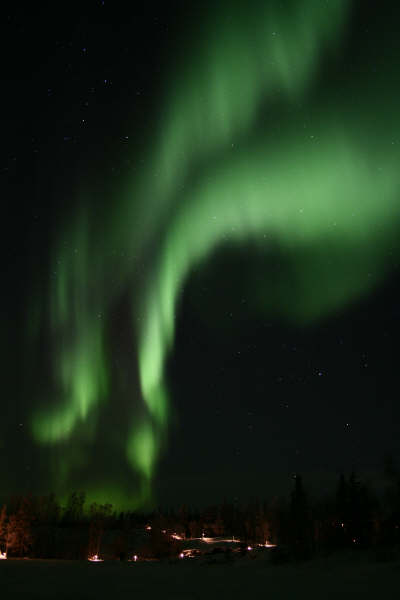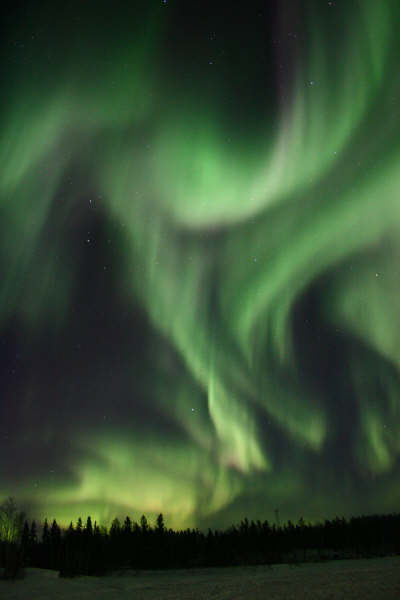 THIS IS A FIRE RAINBOW - THE RAREST OF ALL NATURALLY  OCCURRING ATMOSPHERIC PHENOMENA.
THE PICTURE WAS CAPTURED THIS WEEK. THE EVENT LASTED ABOUT 1 HOUR.
CLOUDS HAVE TO BE CIRRUS, AT LEAST 20K FEET IN THE AIR, WITH JUST THE RIGHT AMOUNT OF ICE CRYSTALS AND THE SUN HAS TO HIT THE CLOUDS AT PRECISELY 58 DEGREES.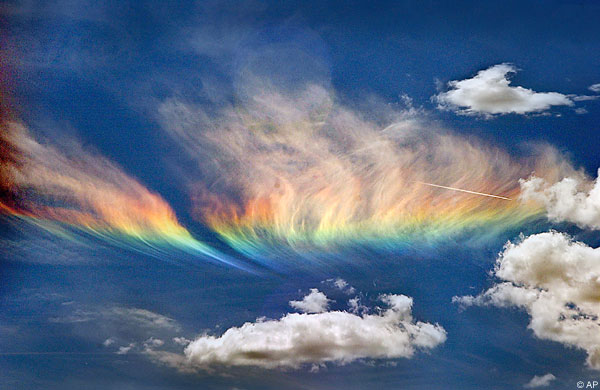 Realize that true happiness lies within you.
Waste no time and effort searching for peace and
contentment and joy in the world outside.
Remember that there is no happiness in having or in getting,
but only in giving.
Reach out.
Share.
Smile.
Hug.
Happiness is a perfume
you cannot pour on others without getting a few drops on yourself.

With kind regards
Abhishek Kumar
Scientist
Phytochemistry Division
Research & Development Centre
Dabur Ayurvet Ltd
PO: Baddi, Distt.: Solan
Himachal Pradesh
Hello 9816862658

-